Welcome to the Official Website of the Malvern Fire Company
Our fire company takes great pride in protecting and serving our community as well as continuing our rich history in the borough of Malvern. Feel free to stop by the Station anytime. We Operate 5 pieces of Firefighting Apparatus and 5 pieces of Emergency Medical Apparatus. We are always looking for new volunteers and help from the community. Contact us today!
The firehouse is located at 424 East King Street in Malvern Borough. For emergencies, please dial 911. For all other communications we can be reached at 610-647-0693 or via e-mail at info@malvernfireco.com.
---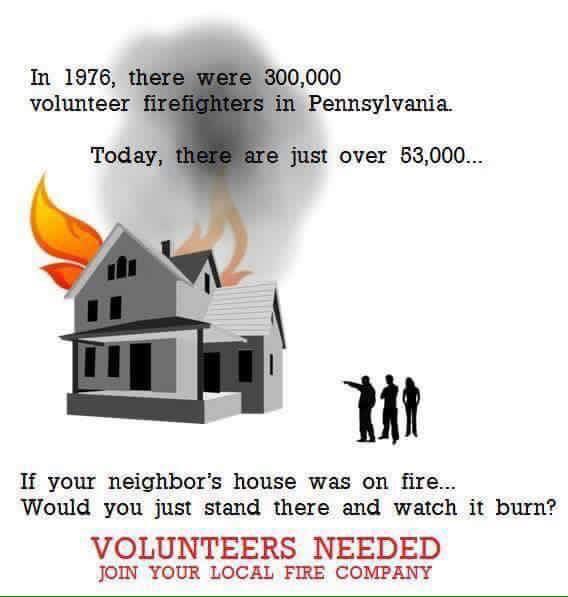 Thanksgiving Night Fire in Willistown

MFC Watch Desk, November 26

On Thursday 11/26/2015 the Paoli Fire Company was dispatched at 21:14 to the unit block of Lloyd Avenue for a reported house fire. The caller saw flames on the front porch spreading rapidly. Assistant 3 (Robinson) arrived shortly after dispatch to find fire from the front of the dwelling. Paoli crews arrived and began fire extinguishment while Chief 3 (Dutter) took Lloyd Avenue Command and requested ... (Full Story & Photos)

Change Your Clock Change Your Battery!

MFC Watch Desk, October 26

It's that time of year when we fall back an hour. The time changes to Daylight Saving Time on Sunday, November 1st, 2015. While you are changing your clocks, make another change that may save your life – change the batteries in your smoke alarms and carbon monoxide detectors.

Changing smoke alarm batteries twice a year when changing your clocks is one of the simplest, most effective ways to reduce ... (Full Story & Photos)

Vehicle Overturns in Willistown Crash

News Desk, October 26

At 07:40 hrs, Station 4 Fire and EMS units along with Engine 5-2 (East Whiteland) were dispatched to Warren Avenue in the area of Providence Road for an automobile accident with possible entrapment.

Chief 4 (N. Vaughn) responded and was advised of a single vehicle accident with one vehicle reportedly flipped over and a caller stating that someone may have been trapped inside. Medic 4-2 was clearing ... (Full Story & Photos)

Halloween Fires

MFC Fire Prevention Bureau , October 23

For each year from 2011 to 2013, an estimated 10,300 fires were reported to fire departments in the United States over a three-day period around Halloween and caused an estimated 25 deaths, 125 injuries and $83 million in property loss. In terms of numbers of Halloween fires, the largest general property type category was outside fires (38 percent) followed by residential fires (33 percent). Residential ... (Full Story & Photos)

East Whiteland Fire Company Building Dedication

MFC Watch Desk, October 17

On Saturday October 17, 2015 Malvern Fire Company was proud to participate in East Whiteland Fire Company's dedication ceremony for their newly constructed firehouse and housing of apparatus. The event began with a march of company members led by the Chester County Emerald Society's Pipe Band and was followed by a housing of apparatus. Housing was conducted first by location and state political leaders, ... (Full Story & Photos)

Looking to pay your EMS Bill or submit insurance information? Click Here!
Your feedback is important to us! Feel free to sign the guestbook.