Our fire company takes great pride in protecting and serving our community as well as continuing our rich history in the borough of Malvern. Feel free to stop by the Station anytime. We Operate 5 pieces of Firefighting Apparatus and 5 pieces of Emergency Medical Apparatus. We are always looking for new volunteers and help from the community. Contact us today!
The firehouse is located at 424 East King Street in Malvern Borough. For emergencies, please dial 911. For all other communications we can be reached at 610-647-0693 or via e-mail at info@malvernfireco.com
---
It is with deep regret that the Malvern Fire Company announces the death of Paul Wilkins, President and Past Chief on Tuesday, March 14. Paul served the fire company for 37 years. He became a mentor and brother to all who knew him. His current position held at the time of his death was President and Chief Engineer. Paul joined Malvern in 1980 at the age of 16 and held every fire officer position along the way from Lieutenant up to Chief for 6 years, on the Administrative side he served as Trustee and President.
Paul's love for the Department and fire service was the family that came with it.
A full Fire Department Funeral is scheduled for Saturday, March 18, 2017
Mass and Funeral Procession:
10:00AM Mass. St. Joseph's Catholic Church, Manor Ave. Downingtown
Follow by Internment at Philadelphia Memorial Park, Phoenixville Pike, Malvern
Viewing:
Friends may call Friday, 3/17/2017 6:00 PM to 9:00 PM at St. Joseph's Catholic Church, Manor Ave. Downingtown.
Any Departments wishing to participate in the funeral procession are asking to Contact, Assistant Chief Tommy Fitzgerald. tfitzgerald@malvernfireco.com or 610-647-0693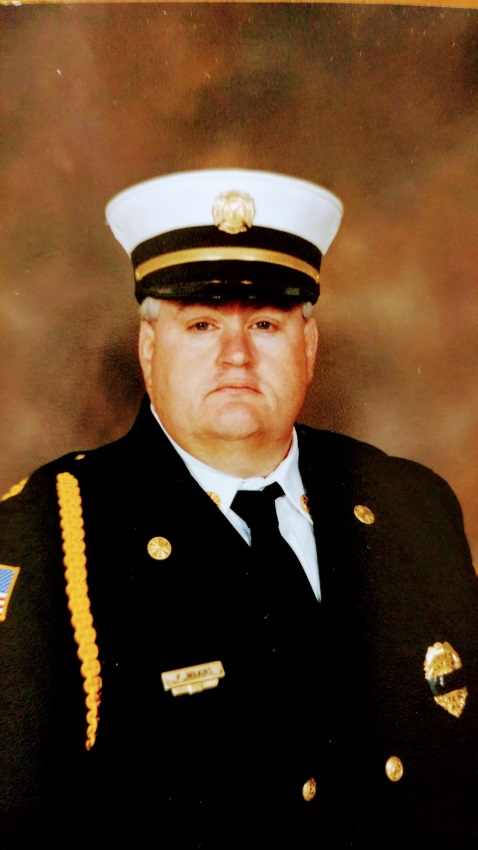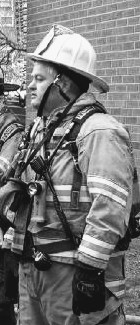 ---
2017-2018 EMS Subscription Drive

News Desk, March 28

The 2017-2018 Malvern Fire Company EMS Subscription Drive is out. Why become a Subscription member? Unlike fire and police departments, The Malvern Fire Company EMS does not receive funding from recurring taxes. Our success depends on charging for services, as well as generous donations from citizens like you.

No one ever knows when an emergency will occur in the home, car or workplace. One thing ... (Full Story)




Rollover Accident on Warren Avenue

News Desk, March 07

At 15:51hrs Malvern Fire and EMS units were alerted to Warren Avenue and Paoli Pike in Willistown Township for a crash.

Reports given indicated that there was a single vehicle rollover crash. Malvern Fire and EMS units arrived to confirm the report and discovered that the lone occupant in the vehicle had self extricated.

Fire crews secured the vehicle and any hazards while EMs crews obtained refusal ... (Full Story & Photos)

Malvern Fire Company receives grants from PA OSFC

EMS Chief Keith Johnson, February 08

The Malvern Fire Company is pleased to announce is has been awarded $22,448.21 in grant funding from the Pennsylvania Office of the State Fire Commissioner. The grants, which will support both fire and EMS operations, will provide for the purchase of ballistic vests for EMS personnel and a much needed upgrade of the IT infrastructure at the station. ... (Full Story)




Vehicle Fire on Warren Avenue

News Desk, January 05

At 17:05 hrs the Malvern Fire Company was dispatched to the 700 block of Warren Avenue for a vehicle fire. Crews found a work van containing an acetylene tank and No. 2 fuel oil on fire.

Crews from Engine 4-5 and Tac 4 pulled two hose lines to extinguish the fire. Eventually, Paoli Fire Company Engine 3-5 was added to the assignment for additional water supply. Engine 3-5 placed an additional foam ... (Full Story & Photos)



Ladder 4 arrived second at this Christmas Eve apartment fire in East Whiteland Township

Christmas Eve Apartment Fire in East Whiteland

News Desk, December 24

At 21:33 hrs on Christmas Eve the apartment fire assignment was dispatched to the 500 block of Lancaster Avenue in East Whiteland Township. Malvern Fire and EMS were due to assist Station 5 (East Whiteland) along with Station 2 (Berwyn) for RIT.

Reports were recieved of an apartment above a garage near the wawa with flames showing from the windows. Lieutenant 5 (Sheridan) arrived confirming the report ... (Full Story & Photos)

Looking to pay your EMS Bill or submit insurance information? Click Here!
Your feedback is important to us! Feel free to sign the guestbook.